Your taxi service for the past 10 years
Star Taxi, designed for your comfort, is the mobile application with more than 20.000 authorised taxi drivers, ready whenever you need a taxi. With over 3.000.000 downloads in Google Play and App Store, over 15.000.000 requests each year and over 50.000 daily requests, Star Taxi improves with you and for you. Throughout it's dynamic design, Star Taxi is always at your service, making your decisions easier to make.
01
Easiest way to find a taxi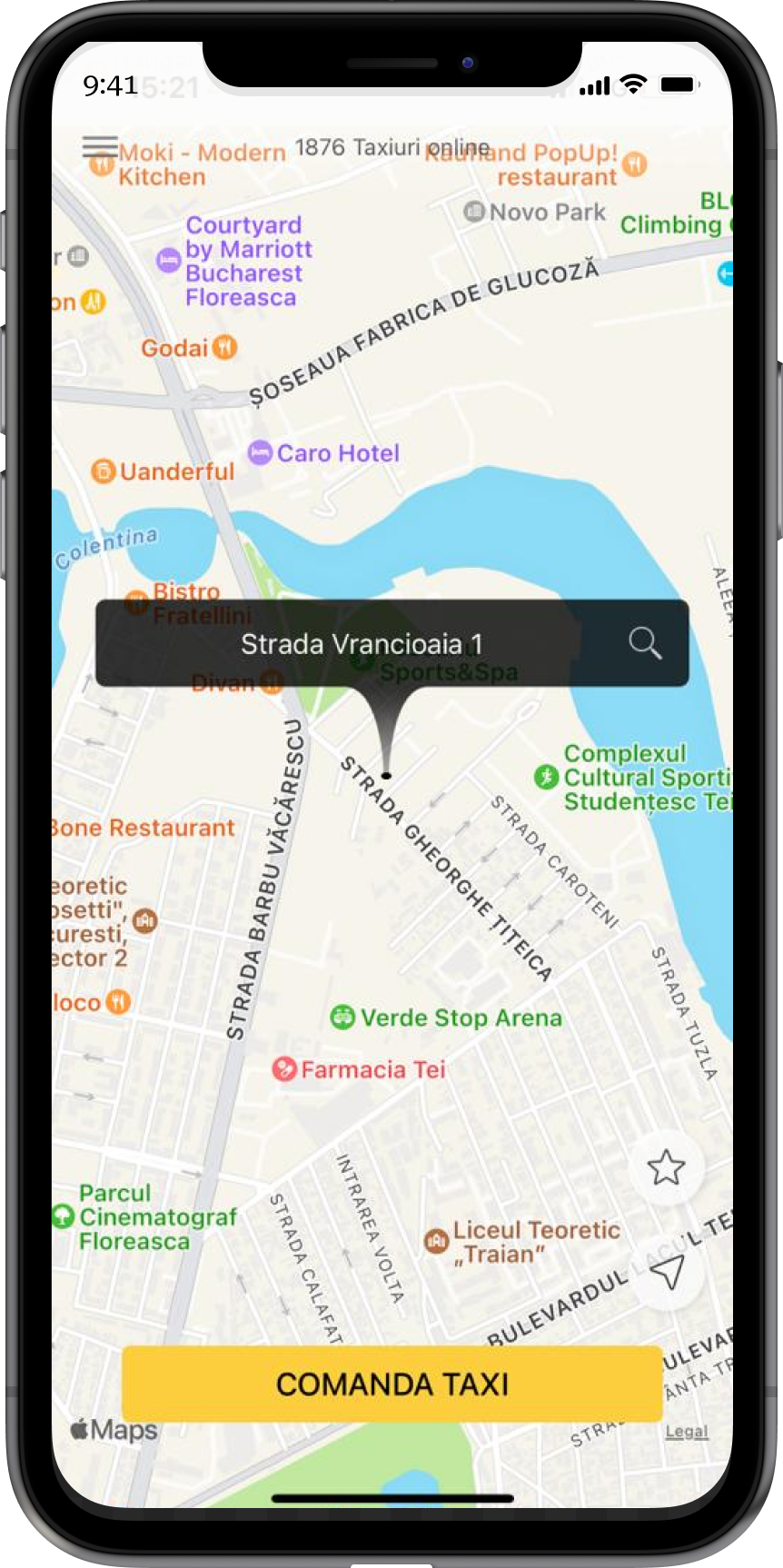 Your location is automatically detected or you can set it manually.

You can request a taxi with just one click.
02
You can choose your driver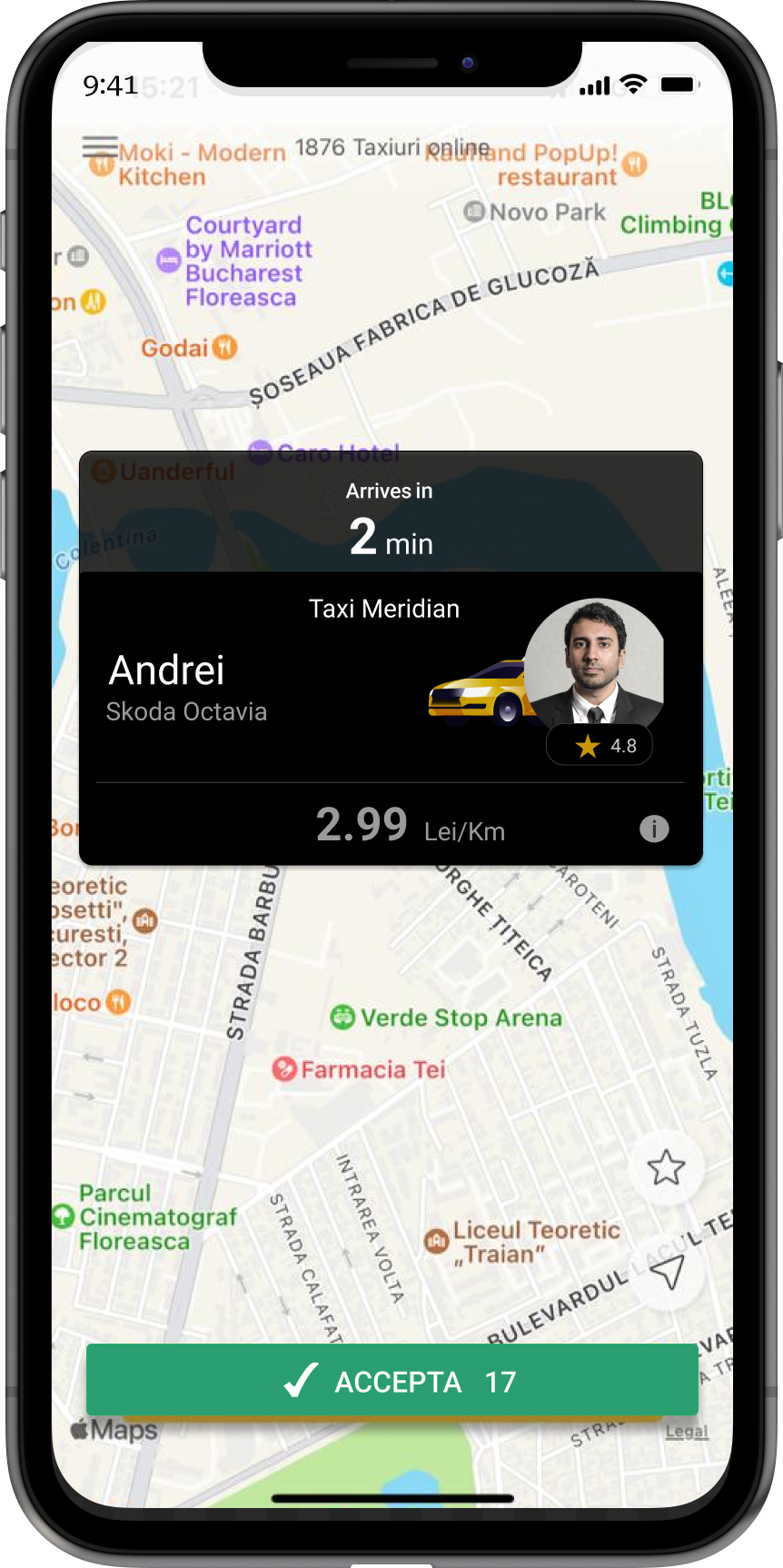 See all the driver's details, including his picture.

See the driver's rating and the last received reviews.

In the end, the decision is yours: accept the assigned driver or search for another.
03
You're always in touch with your taxi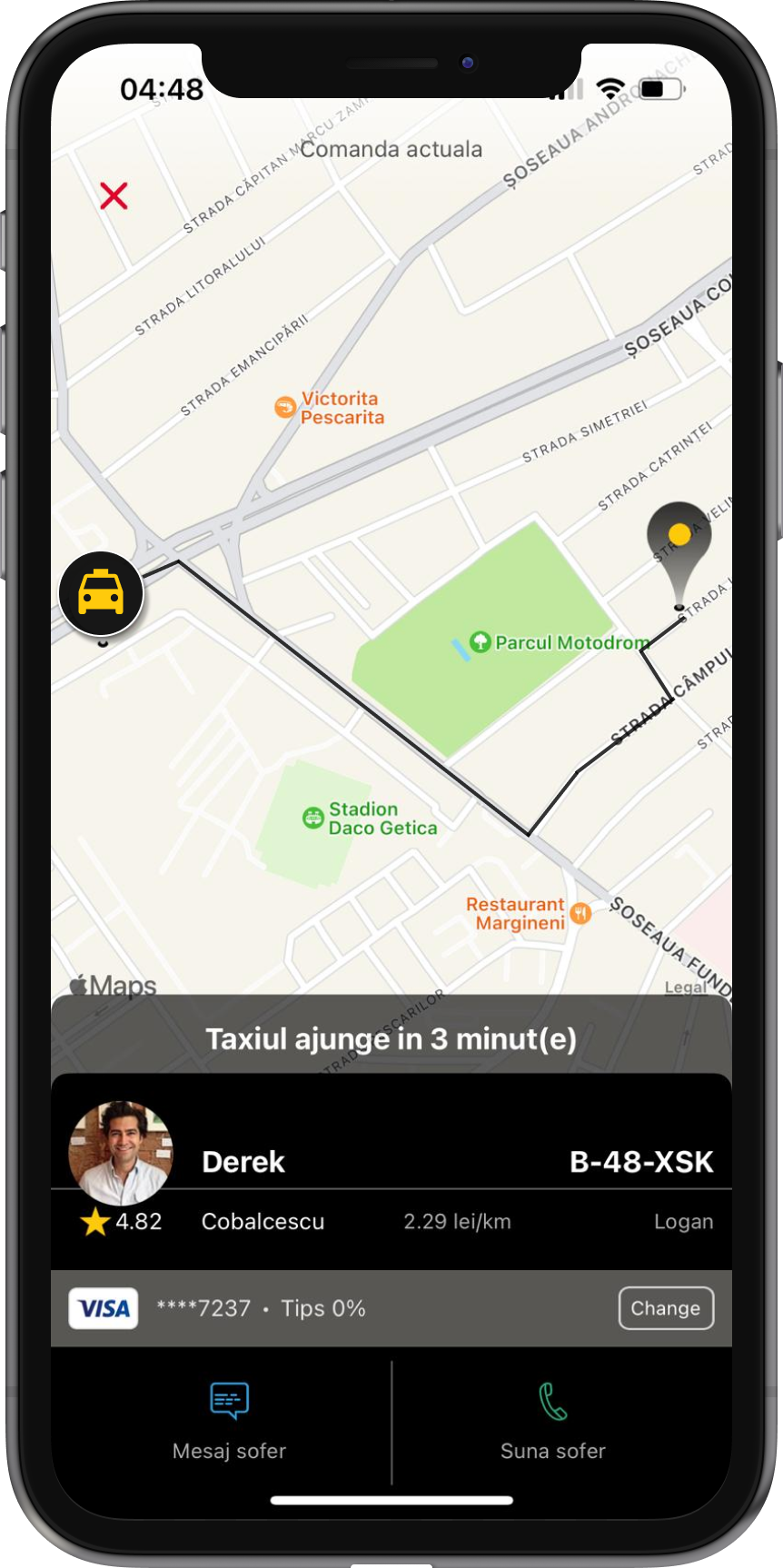 See the driver approaching your location.

Communicate with the driver through the application.

Free WI-FI in the car for the entire journey.
04
Your rating is very important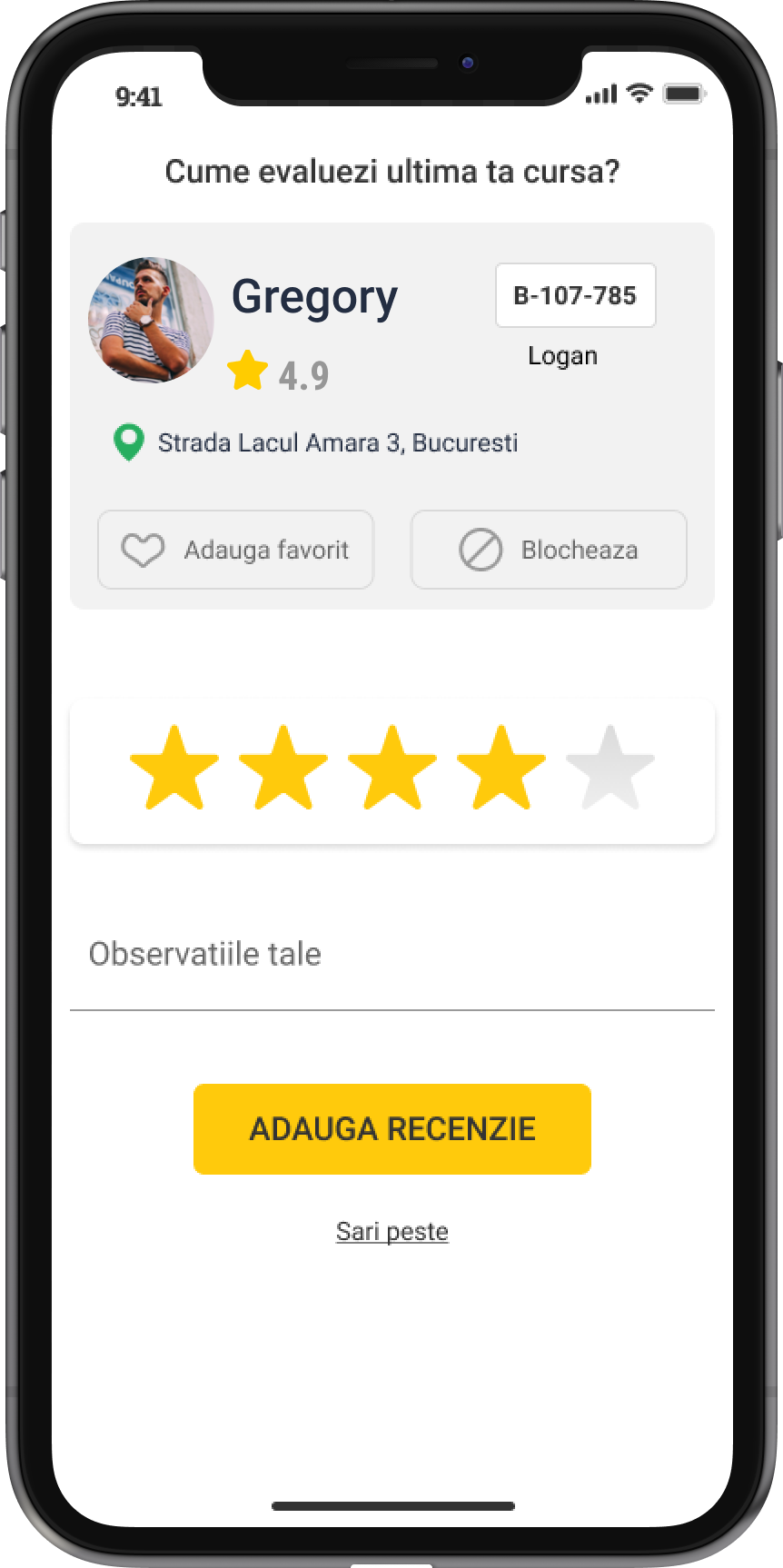 At the end, you can share your opinion about the driver or the trip.

You can add the driver as a favorite or you can block him.